'Video Gaming' Dating Sites*
Along with Gaming Passions (the site you are on now), the sites listed below all focus on connecting video game playing singles with others who are interested in dating gamers. The sites listed below range from those focused on Gamer Dating to others focused on Video Gaming Chat. The primary goal is to connect people though. Each site, regardless of the company running it, shares many of the same characteristics as many of the other sites. So, if you are looking for a great dating site focused on gaming singles, then there are MANY here to choose from, so look through the ones below to find the one that seems like the best fit for you.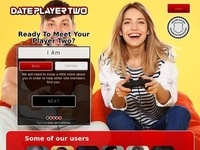 Date Player Two
"Ready To Meet Your Player Two?"
"Are you ready to take your single player status to co-op mode? Get connected with singles that are looking for their player two."
AD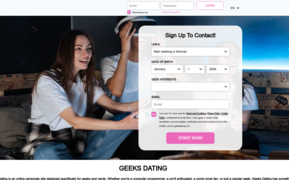 GEEKS DATING
Welcome to Geeks Dating! We are the premier online dating site for geeks and nerds of all kinds. Whether you are looking for a long-term relationship, dating, or just someone to chat with, we have a match for you. Our site is designed to help geeks and nerds find like-minded people who share their interests, hobbies, and passions. With our advanced search tools, you can easily find someone who shares your interests and values. Join for free!

Gamer Dating Connexion
Meet Single Gamers! Sign Up and Find Love Tonight!
Video Gamer? Single? Would you like to meet other singles who love video games too? If so, join Gamer Dating Connexion today. One of the largest video gamer dating scenes online, gathering together people who are into games and who'd like to find dates, friendships and love.

Video Gamer Dating
Find Local Gamers and Start Dating! DON'T BE A N00B, BE A PRO!
You love playing games and we love playing games - so come meet our single video gamers! Come find yourself a new gaming partner!

Gamer Dating
"For Gamers By Gamers"
"The Worlds Dating app for GAMERS Life is a game, Play with someone you Love"

Gamer Chat City
THOUSANDS OF GAMERS are waiting inside! No more LFG - Gamer Chat City!
Gamer Chat City is a great new chat site for gamers who love playing video games online with friends, and where they can even meet potential mates who love to game!
AD

Gamer.Singles
Game ON, Meet Single Gamers Neary You
Meet a real Gamer on the #1 Gamer Dating Website. Signup Today.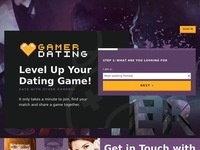 Gamer-Dating
Level Up Your Dating Game! Date Other Gamers!
Gaming can be a lot of fun but not as much fun as it could be with a partner in crime, so try out Gamer-Dating and start connecting with local singles!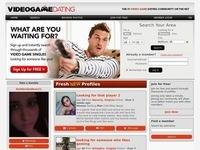 Video Game Dating
Date 24 Hours a Day! Log in anytime and find local singles ready for love!
24 Hour Dating is the perfect site for speed daters who want to get matched up within 24 hours! So if you need a date and want to meet someone now, join us now!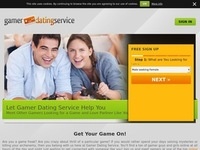 Gamer Dating Service
Find Gamer Girls And Guys For A Fantastic Date!
These days everyone is into games whether it is on the computer, a console or on their phones. If you want to meet enthusiasts like you then try Gamer Dating Site!

Gaming Dating
Meet Tons of Real Gamers Near You. Find Someone to Play With or Maybe Even Go Out With Tonight!
If you are a video game lover and want to find other singles who are just like you then join Gaming Dating and find your dream girl or guy today.
AD

UK Gamer-Dating
Find UK Gamers For Dating And Fun!
If you are an FPS fan, an RTS fan, or an MMO fan, UK Gamer-Dating could be perfect for you! If you are crazy for a particular game, use that to break the ice. Members on this site might not be into exactly the same games as you are, but they will definitely be on the same wave-length. Join and meet other UK gaming singles who have the same passion for games that you do!

Geek Online Personals
Geek and Nerd Dating Website
Looking to meet other singles who share your nerdy interests? Geek Online Personals is a great place to meet fellow geeks and nerds for friendship, romance, love and maybe more.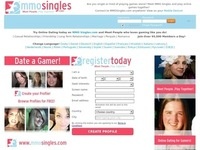 MMO Singles
Date A Gamer!
"Join MMO Singles.com and meet single guys or girls who share your passion for massive multi-player online games! Combining Online Dating with Online Gamers! Also meet people who play RPG games, sports games, action games, word games, adventure games and more!"

Dating 4 Gamers
"Gamers, Geeks, Nerds - Play Together Here!"
Looking to date a Gamer, Geek or Nerd? Dating 4 Gamers is a specialist niche dating site for gamers, geeks and nerds to find like-minded individuals for chat, fun and dates.
Second Life
Have An Adventure!
While Second Life isn't an online dating site for gamers, you can meet a lot of fun and interesting people playing online, and who knows, maybe your special someone is in Second Life right now.
AD
Girl Gamer Dating
"Free Gamer Dating"
Aside from Gaming Passions, Girl Gamer Dating is one of the few free online dating video game dating sites that lets members send and receive email.
Date-A-Gamer
"Your Gamer Dating Site!"
"Meet Gamers In Your Area. Share your love of gaming with our gamer dating community!"
*Sites listed on this page are a combination of ads, affiliate related Sites and general non-partnership related sites that match the theme of Gaming Passions.